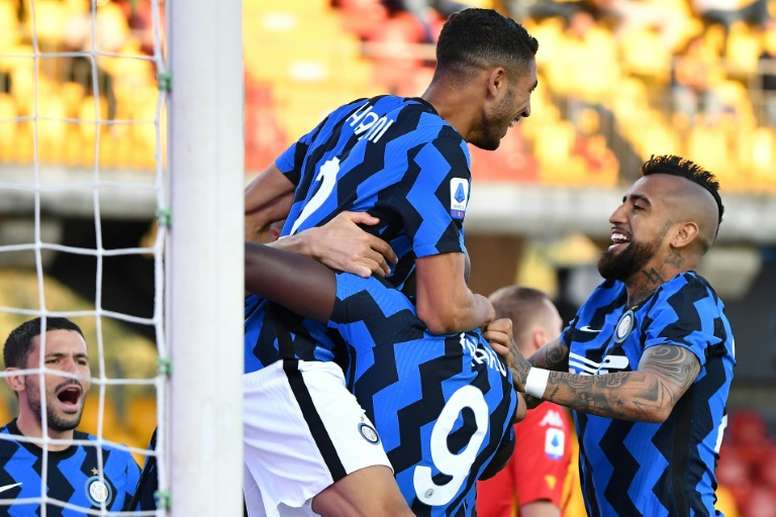 Achraf tests positive for COVID-19 before Champions League
Four hours before the start of the match against Borussia Mönchengladbach, Inter Milan announced the positive of Achraf Hakimi. The ex-Real Madrid player tested positive in the last control before the start of the Champions League.
The Italian side added that the player is fine, without any symptoms, who is already available to the protocol of the relevant health and organisational authorities.
However, Inter didn't state if their match against Gladbach ran any sort of risk, although UEFA is clear about this. The protocol says that with a minimum of 13 healthy players, including a goalkeeper, the team is obliged to play the match.
This is the official statement from Inter:
"Achraf Hakimi has tested positive in the latest round of UEFA checks (required by hygiene protocols) undertaken ahead of tonight's game against Borussia Mönchengladbach.
The Inter full-back is totally asymptomatic and will now follow the procedure set out by the health protocol".
October 21, 2020