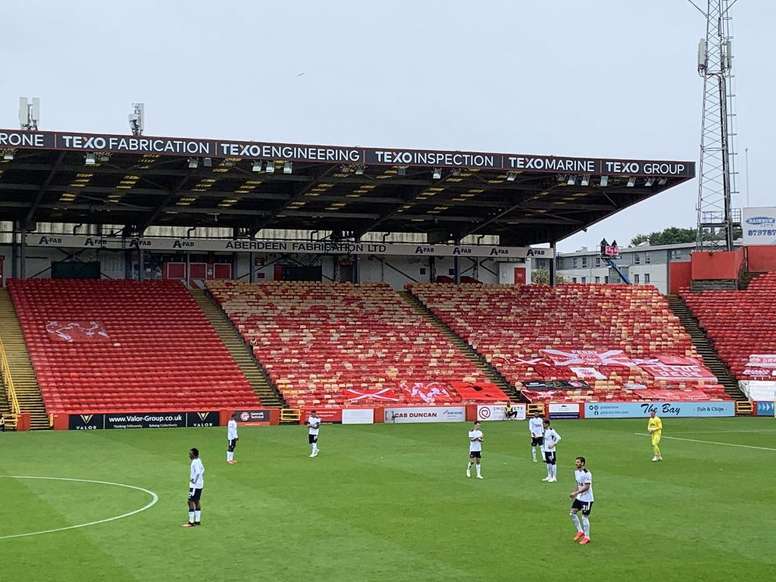 Aberdeen fans watch team play with platform lift!
The 2020-21 Scottish League started on Saturday with Aberdeen v Rangers (0-1). A high-level match... especially for some home fans with a lot of ingenuity and free time.
As is evident, the championship started behind closed doors, which has made some fans invent new ways of seeing the match without infringing rules. And this was the case, which caught the attention of journalists and photographers who attended the match.
Namely, two Aberdeen fans decided to rent a platform lift and went up on it, with their masks on and a flag of their team, to see the match above the stand.
The idea isn't entirely new: a few days ago, some Hamilton fans also rented another platform lift to watch their friendly match against St Mirren. In this case, Rangers won, but ingenuity beats no one.
August 1, 2020