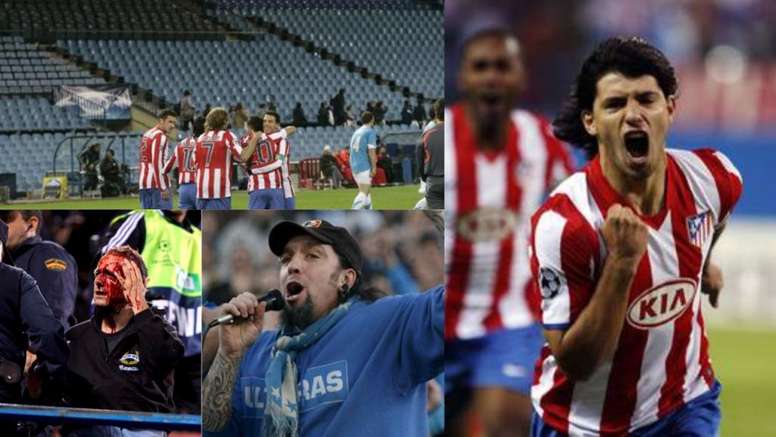 A wonder goal, a year in prison and a match behind closed doors
Almost ten years ago, on October 1, 2008, Atletico welcomed the French side for their first face-off in Group D, hoping to top the table with a win.
Sergio Aguero stole the show, opening the scoring with a spectacular long-range effort in a game which ended 2-1 in Atletico's favour.
However, the fixture was marred by trouble in the stands which ended up spilling onto the pitch.
Mirasierra led Marseille's ultras into provocations with the police which saw the leader sentenced to months in prison and a stadium ban.
The incidents spread to the players and technical area too, giving way to countless insults which resulted in Javier Aguirre being handed a two-match suspension for racist comments towards Mathieu Valbuena.
To this day, Marseille blame the police for starting the trouble after they tried to take down a banner, while their opposition is still unimpressed with their behaviour.
Whichever side you decide to take, with the two parties set to face off in the Europa League final on Wednesday night, everyone will be hoping to avoid a repeat.