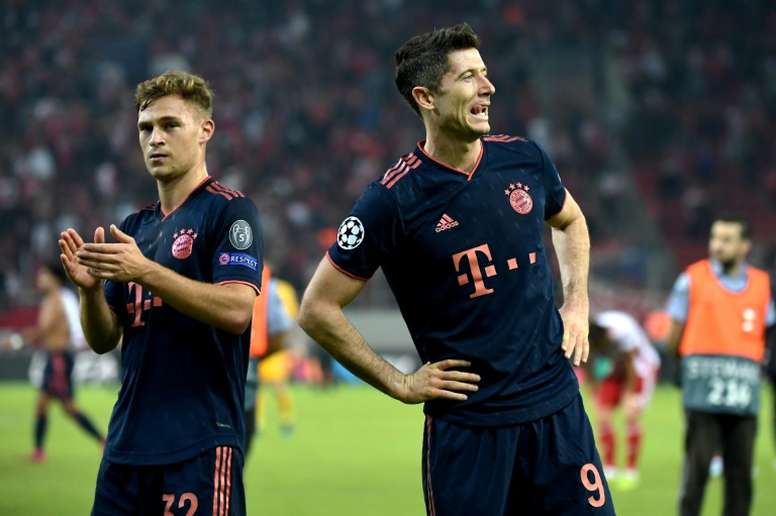 A Tuesday full of goals
This past Tuesday was a day for goals and, above all, of great goal scorers. There were a number of players who stood out above the rest and made any fan of the Champions League glad they tuned in.
Raheem Sterling, with a hat trick, was a main talking point in the City-Atalanta that also saw Sergio Aguero shine with a double. Another Premier footballer, Harry Kane, scored two goals in the important victory for Spurs against the Red Star of Belgrade.
In the PSG game, Mbappé marvelled with three goals in the second half and Argentina's Mauro Icardi showed he is still as capable as ever thanks to two goals.
Paulo Dybala scored both goals in Juventus' 2-1 win over Lokomotiv Moscow, and Robert Lewandowski, one of the leading scorers of the era, was decisive for the Bavarian triumph thanks to a double in Greece against Olympiacos.
In addition, he put his scoring record in Champions to 58, approaching the 60 of Benzema, the fourth-highest scorer in the competition.
In total there were 30 goals in just eight games. There were two matches with a goal (Atlético-Bayer and Galatasary-Real Madrid), one with three (Juventus-Lokomotiv), another with four (Shakhtar Donetsk-Dinamo de Zagreb), three with five (Tottenham-Red Star, Bruges-PSG and Olympiacos-Bayern) and one with six (Manchester City-Atalanta).