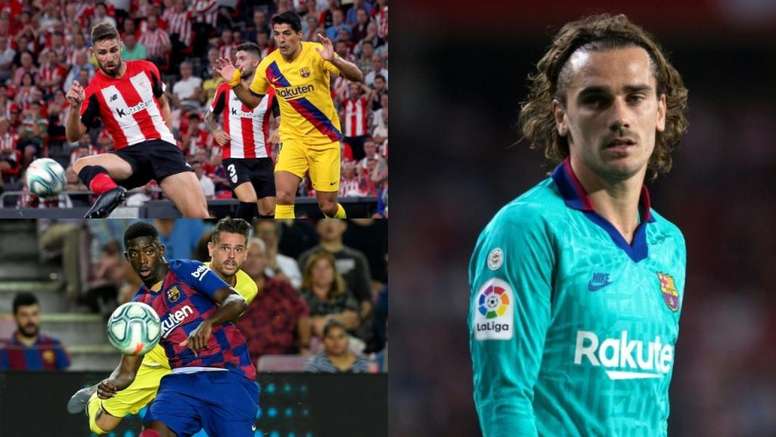 A trident to stamp out the crisis
Enersto Valverde's tough start to the season has seen him face harsh criticism for Barcelona's away form. Indeed, Barcelona has at times looked like a mere shadow of the team that just last season had been pinned to win the treble.
The Catalans are their usual imposing selves when at the Camp Nou, but as soon as they leave the Camp Nou, Valverde's men lose their ability to perform as a well-jointed team.
Losses against Atlethic Bilbao and Granada, as well as a draw against Osasuna - all games which Barcelona was expected to win, and do so comfortably - have meant that the pressure is mounting for a team that needs to react accordingly this weekend.
Barcelona's rival Getafe is no easy team, especially when at home in the Alfonso Perez Coliseum, but the desperate need for a win means Barcelona should do everything to stay afloat.
Anything other than adding the three points will amplify a crisis that is already of considerable size. For this reason, Valverde will undoubtedly do everything in his power to avoid this, including forming a new trident with some of Barcelona's biggest names.
According to 'Sport', the Blaugrana coach will come out to Getafe with an offensive trio formed by Griezmann, Luis Suarez and Dembele in the absence of Leo Messi and Ansu Fati.
The three players will also seek to vindicate themselves on a personal level, as they all their personal reasons for wanting to succeed and please the fans.
The former Atletico Madrid player wants to remove the bad taste from fans' mouths after less than impressive performances in Granada and Dortmund (in the Champions League) and show that he can lead Barça in the absence of their biggest star.
For his part, Luis Suarez wants those whistles received in the last duel against Villarreal to disappear, which will only happen if the Uruguayan recovers his best form.
Meanwhile, 'Dembouz' will try to make it clear that his good performance in the few minutes awarded against Villarreal as a replacement for Messi were not the exception but the norm and that, when healthy, he is an essential footballer in the team.
The 'gsd'. Or the 'dsg'. In short, a trio of circumstances that must lead Barcelona to put an end to a long ordeal away from home.