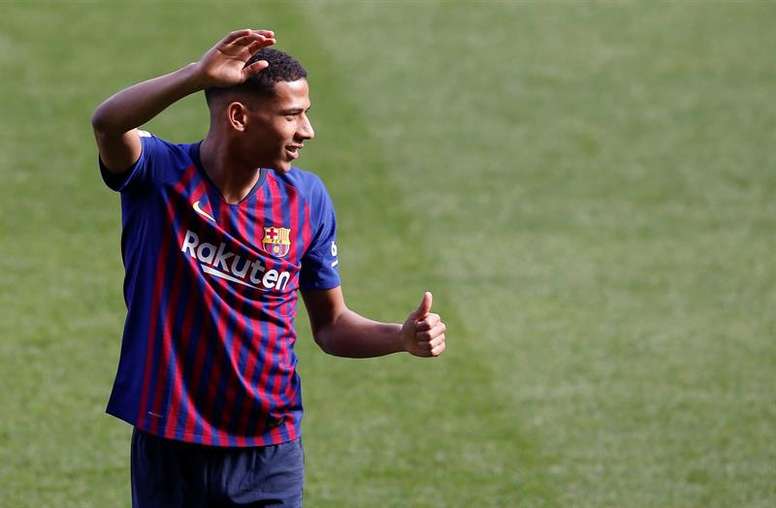 A test for Todibo
Jean-Clair Todibo's time to shine has come after only having played four minutes in the almost two months since the campaign started. Indeed, he has not been Valverde's go-to since he first signed for the Catalans.
The former Toulouse player has only played in two games and clearly has a lot of improving to do, but Barça officials are aware of his progress and have kept their patience.
His progression is positive, and his fast pace and ability to make good passes have earned him some fans despite sometimes lacking depth. Now, the Sevilla clash in the Camp Nou will show both fans and officials if his skills are up to the expected level.
The Frenchman will be paired with Gerard Pique in the centre of the defence, and the clash will undoubtedly serve as his very first test. If he performs accordingly, Ernesto Valverde will hand him more minutes and it will see him become a good alternative when Lenglet and Umtiti are sidelined.
His presence in the line-up for Sunday's match is only coincidental due to Lenget's sanction for double yellows and Umtiti's injury, but this will be his chance to prove Barcelona that he has what it takes to wear the legendary kit despite his young age.