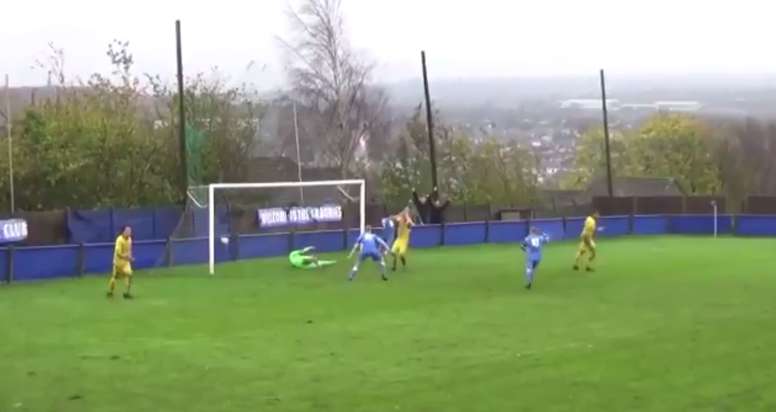 A super save, a header hits crossbar and two goals to seal a comeback... in the final 58 seconds!
Magical football moments also happen in the North West Counties League. Widnes led Padiham 3-1 entering the 92nd minute of their game on Saturday afternoon, but they were not expecting the 58 seconds of madness that ensued.
Padiham first reduced the deficit when Dominic Craig fired into the top corner. Widnes booted the ball upfield after the restart and, after almost conceding an own goal from a wayward back pass, Padiham cleared the ball off the line when Widnes' Andrew Gillespie had already rounded the keeper.
The goal kick set Padiham on the attack again and Bradley Ditch rattled the crossbar with a header before Spencer Jordan nodded in the rebound.
"It's mental, my phone has been going crazy. I think the clip captures every genre of film. There's horror, comedy, thriller, action. It's the craziest minute of football that I've ever been involved in. I've never witnessed anything like it," Padiham manager Liam Smith said of the video that has since gone viral on social media.
Spanish keeper Iker Casillas has been one of many professional stars who have contributed to the footage going global, with the former Real Madrid man tweeting about the game and stating: "I love this game!!".
Último minuto entre el Padiham FC y el Widnes FC. ¡¡TREMENDO!! pic.twitter.com/PdVhji5k2C

— 100% FICHAJES FÚTBOL (@FichajeGoleador) 30 October 2017