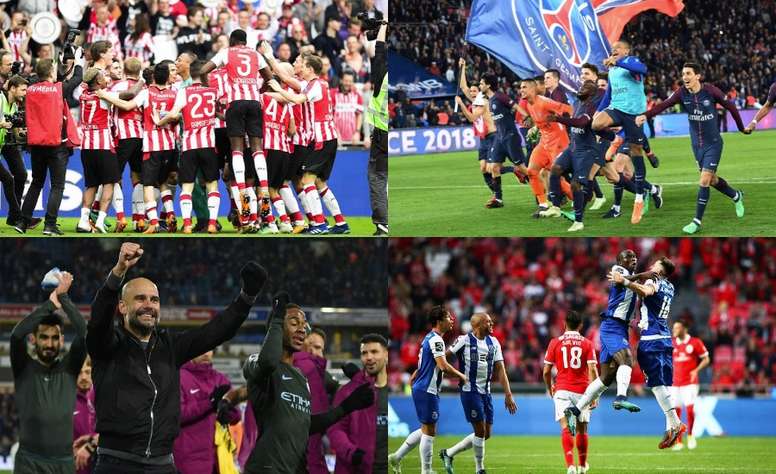 A Sunday for Champions
Bayern Munich won their sixth consecutive Bundesliga title on April 7 and a week later was joined by a host of clubs around Europe.
Manchester City were first handed the Premier League crown after rivals Manchester United suffered a shock 1-0 defeat to West Brom whilst PSG thumped second-placed Monaco 7-1 to start the celebrations in style.
PSV were the other club who woke up in an emphatic mood this morning, knocking Feyenoord off their throne to secure the Eredivisie for the 2017-18 campagin with a comfortable 3-0 win over Ajax.
However, Juventus and Porto also took a step closer to wrapping up their respective leagues after good results at the weekend.
The 'Bianconeri' are going from strength-to-strength in Serie A as rivals Napoli fall off the pace, taking a six point lead with six games remaining after an easy 3-0 win over Sampdoria.
It was a similar day for Porto. Hector Herrera scored at the death to secure a 1-0 victory over rivals Benfica to move ahead of their rivals by two points.
Neither championship is a done deal but given the way their European neighbours have secured their triumphs, neither Juventus nor Porto will want to miss an invite to the party this season.