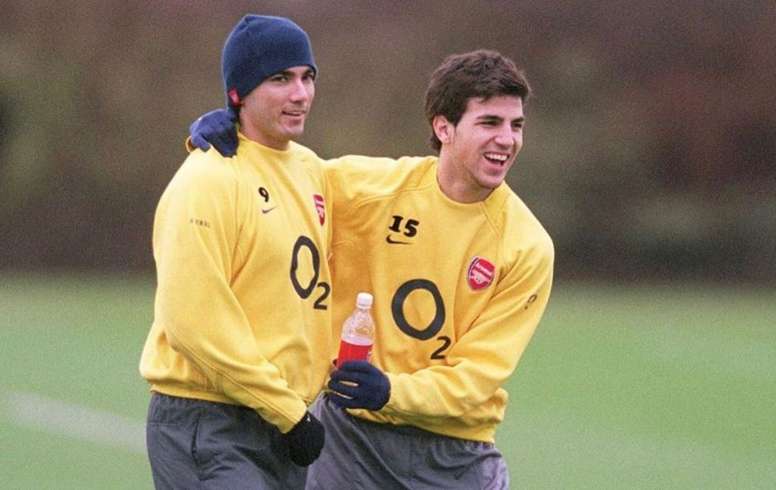 A painful day for Thierry Henry, Cesc Fabregas and all Arsenal fans
Although he only spent two and a half seasons at Arsenal, his time in England was very intense. Along with Cesc Fabregas, he became the first Spaniard to win the Premier League. He was a pioneer in British football, and his closeness with Fabregas was palpable on and off the field; the two would go on to become great friends.
That is why Fàbregas was one of the footballers who dedicated more words to hos condolences message after the tragic news was made public. In an letter, the Monaco player speaks of Reyes as his "first great friend in the world of professional football".
"A humble guy who always had a smile on his face and who was a great footballer and a phenomenal person," he added. "I'll never be able to forget when you and your family welcomed me into your home during my first Christmas in England, when I was alone and was only 16 years old," he explains.
In addition, he also revealed a recent coincidence before the "I love you so much" with which he closes the letter: "Two days ago I was talking about you in an interview, maybe it was a sign, who knows, to remember you, great friend. I will never forget you."
June 1, 2019
Henry's condolences and farewell was also very heartfelt: I'm devastated to hear the sad news about José Antonio Reyes. Wonderful player, superb team mate and exceptional human being. I wish his family and friends continued strength and courage to get through this difficult time."
June 1, 2019
I'm devastated to hear the sad news about José Antonio Reyes. Wonderful player, superb team mate and exceptional human being. I wish his family and friends continued strength and courage to get through this difficult time