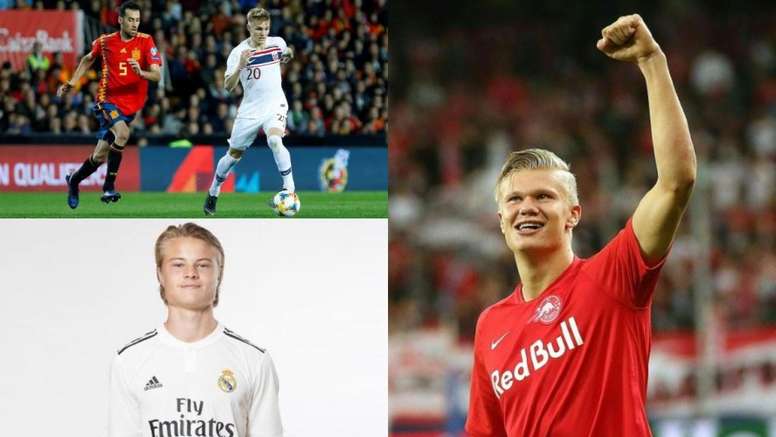 A nordic Madrid
Players such as Rodrygo, Vinicus and Militao have signed for a Real Madrid side that successfully dipped into the Brazilian market.
Under the guidance of Juni Calafat, 'Los Blancos' have turned the South American country into one of their main 'fishing grounds', although it is now working on a closer one.
According to 'AS', the Bernabéu side have been focussing their efforts on the North of Europe recently and want to sign a lot of young Nordic talent.
The first one to arrive, a few years ago, was Martin Odegaard (Norway) who now looks set to be a true star and not just play for the Real Madrid 1st team in the future.
Real Madrid are keeping a close eye on two other big players from Nordic countries: Christian Eriksen (Norway) and Erling Haland (Norway).
Furthermore, the Madrid youth team also has players from these countries, as Andri and Dani Gudjohnsen (sons of the Iceland legend Eidur) play for them.
Players of pure talent that arrived or could arrive at the Bernabéu from the North to continue keeping Real Madrid amongst the best.