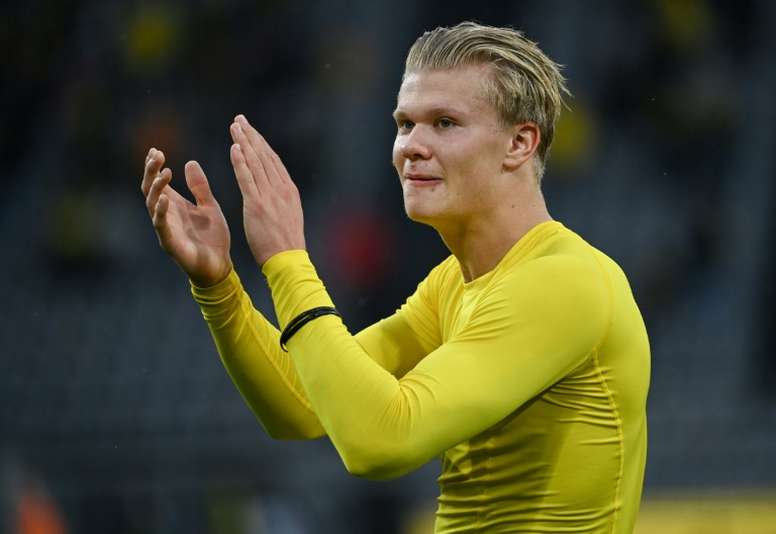 A machine threatens five highest scoring players in CL
The Champions League is, for most, the best club competition in the world. A tournament which sees the best teams in action and games are normally very even, especially between big clubs. But Erling Haaland is capable of scoring Champions League goals with ease.
He is a goal machine. He is made just to score goals. He has it in his blood. In Rome, he scored for Borussia Dortmund in a game which saw his side lose 3-1 to Lazio.
It is a bit much to be comparing him to Cristiano Ronaldo, Leo Messi, Robert Lewandowski and Karim Benzema (they are the five highest Champions League scorers in history). They have been in the elite for a long time, but Haaland's start looks very promising.
The Dortmund man has scored 11 goals in his nine Champions League appearances. Eight of those goals were for Salzburg last term.
In order to see what future he has got, we have looked back at how five top Champions League scorers began their careers.
October 20, 2020
Cristiano Ronaldo, now on 130 goals and in first place, was unable to find the net in his first nine Champions League matches. Leo Messi got two. He is now on 116. Robert Lewandowski got three in his first nine games and he is fourth in the all time table with 68 goals.
Karim Benzema (6) and Raul Gonzalez (7) had better starts to their CL careers, and they both ended joint third on 71 goals.
A season and a half at Salzburg and Dortmund have shown the Norwegian has plenty of quality. He looks set to be a star player over Europe for the next decade and he is not short of offers.