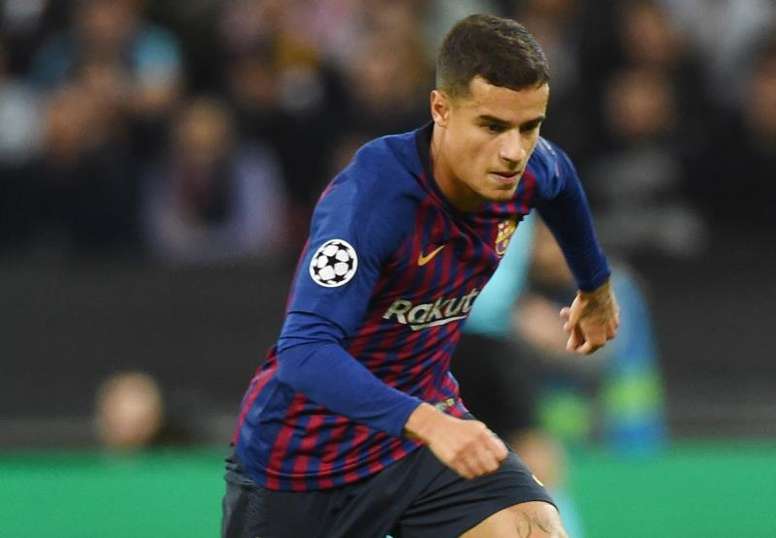 A loan as the only option
Three seasons and a half with more downs than ups and only hints of his immense potential. That's the summary of Philippe Coutinho's time as a Barcelona player.
The Brazilian's future has now entered the critical stage, as it could all be decided within the next few hours in the Camp Nou. Specifically, Coutinho's future depends on the Premier League transfer market closing, which happens tomorrow at 18:00 central European time.
Barcelona's attempts to get rid of the Brazilian have not been the expected success and, the Barcelona board, now worried, are counting on Tottenham's interest to materialise.
The London club is interested in Coutinho and it all seems that, although unexpected, the most plausible option now would be for Philippe Coutinho to leave on a paid loan.
Mauricio Pochettino's team want to count the Brazilian amongst their stars and to do so, they will bring him in as a loaned player with a purchase option; a highly profitable deal for the Londoners.
The lack of interest from other teams, the player's reluctance to leaving the Catalans and the short time span to make a decision about his departure as a whole have forced Barça to accept Coutinho's possibly temporary exit for 25-30 million euros.
Not exactly what Barcelona were expecting, but it is not an entirely new route for the Blaugranas to take, a similar deal was reached for Zlatan Ibrahimovic.
After a season full of conflict and controversy, the Swedish player ended up leaving Barcelona in 2010 as a loan first, and a year later the Italians decided to exercise their buyout option, making Ibrahimovic a Milan player for 24 million euros at the time.
Now Barça will have to include a buyout clause if they want to get rid of the Brazilian definitely or face the exact same problem in a year's time.