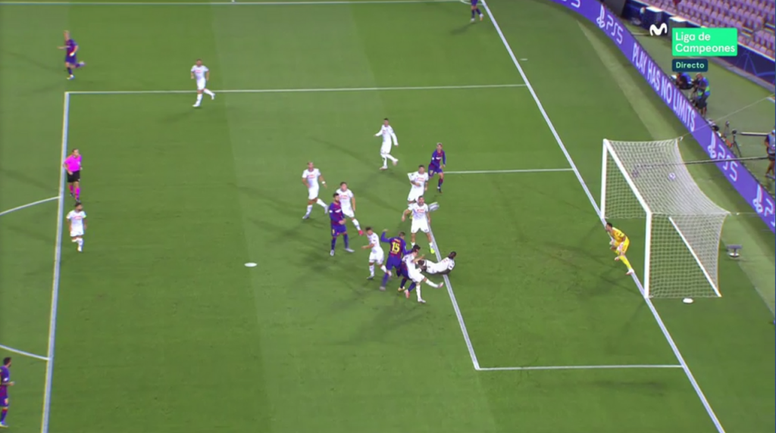 A goal full of anger and relief: Lenglet put Barca ahead with a header
With a 0-0 draw, a Barcelona side were going through who came out with the occasional doubt and who were let off by Insigne's shot off the post. In the tenth minute, the goal came which broke the ice.
It was a goal with as much joy as it was a relief for a team that was welcoming Napoli with the need to make a good impression, and that first strike was very important.
The start was nothing special, although there was a ray of light. With the path of least resistance, Lenglet jumped higher than anyone else and rose above everyone to head the ball.
Rakitic put it where he should have put it, i.e, right at the edge of the six-yard box that ended up with a header at mid-height and to the right of the goalkeeper Ospina, who dived without being able to save the ball.
August 8, 2020