A duo to dominate Europe
Barcelona's season is continuing to impress, with a huge 11 point lead in La Liga, the Copa del Rey and a Quarter-Final in the Champions League against Manchester United to look forward to this week. For the season to deliver to its incredible potential at this stage of the season, the two key men will have to continue to deliver.
Messi and Suarez have been an incredible asset for Ernesto Valverde's Barcelona this season, having scored 66 goals between them. Barça are searching for their 3rd treble in their history, after the glorious years of 2009 and 2015, and the duo of Luis Suarez and Lionel Messi are largely responsible for the opportunity for a third treble.
The South American duo are having one of their best seasons in a Barcelona shirt since Suarez joined the Catalan side in 2014. With Barça having the potential to play 13 more games, (assuming they reach the Champions League final) they could significantly improve on their 66 goals that they've bagged so far this season.
The numbers that the impressive duo have delivered this season have certainly left their oppositions trembling in fear. Suarez and Messi will arrive at Old Trafford this week, with the United defence having a tough time trying to stop the South American duo.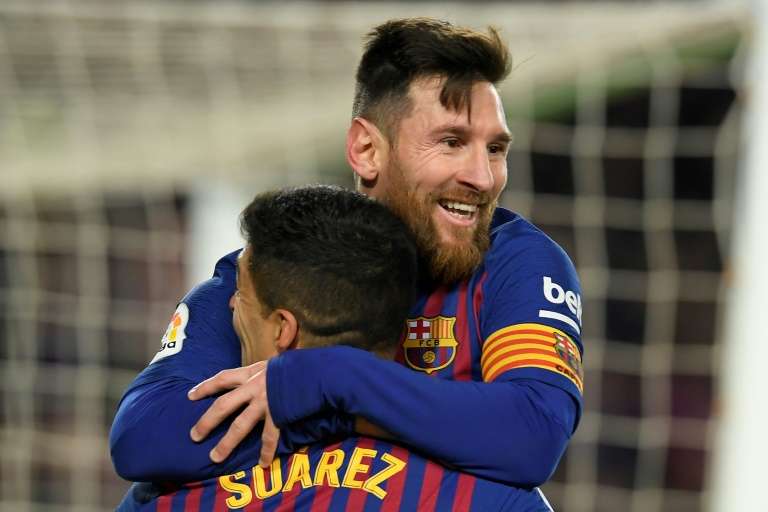 Messi is in simply staggering form, with a total of 43 goals in all competitions, with an equally astonishing 18 assists.
Whilst Suarez is also in fantastic form himself, scoring 23 goals, after scoring again against Atletico last night.
With both players in superb form, Messi having scored in 6 consecutive games and Suarez having converted vital goals in the ties against Villarreal and Atletico Madrid.
If Barça continue to score at the same rate with this incredible duo, then it is surely highly likely that they will deliver yet another treble.