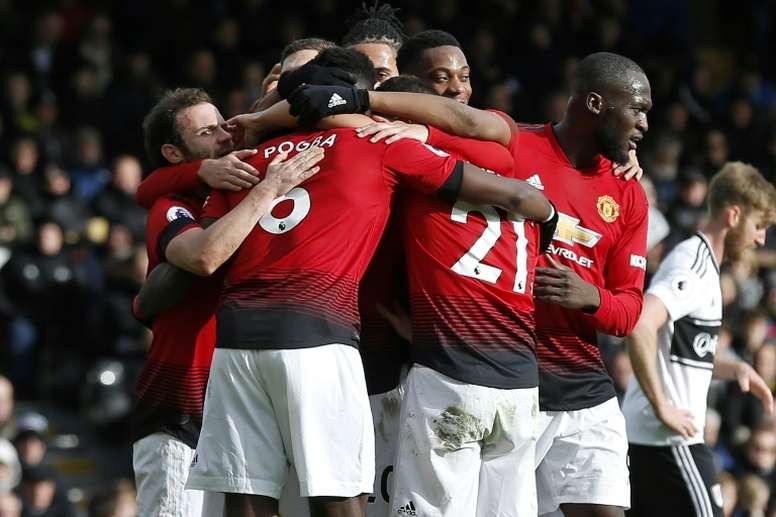 A case made for and against the 'Big 6' in the Premier League run-in
One point separates first and second place, whereas four points split third to sixth. Throw in five more clashes between the Big 6, and you have yourself plenty of excitement over the next eight weeks.
Manchester City look to be in the driving seat for the title, whereas Arsenal have put themselves in pole position for a Top 4 spot after beating Manchester United at the weekend. But is all is rosy as it seems? Below is an argument for and against each Top 6 team in achieving their respective goals this season. It'll use the latest football betting odds from 888sport for some perspective on what could happen:
Man City
Target: EPL title
Odds: 7/20
Why they'll do it: In a word – form. City have won their last six matches in a run that included a 6-0 drubbing of Chelsea. They are really purring, and it shows, hence the odds-on price to retain the title.
Why they'll fail: Fighting on several fronts is even a tall order for a squad like City's, so Guardiola will have to use his resources cleverly over the coming weeks. Moreover, a trip to Old Trafford on 24th April looks like it could be pivotal for a title race decided on the finest of margins.
Liverpool
Target: EPL title
Odds: 9/4
Why they'll do it: A slightly kinder fixture list than Manchester City, with all top half sides hosted at fortress Anfield in the run-in.
Why they'll fail: Liverpool have a host of tricky away fixtures against teams battling relegation. They are the kind of scrappy fixtures that make – or break – champions.
Tottenham
Target: Top 4
Odds: 8/13
Why they'll do it: A one-point advantage over their rivals, a fit Harry Kane and a team that has been in this position several times in recent seasons.
Why they'll fail: Despite the above, Tottenham have been flapping badly, taking one point in the league since mid-February.
Arsenal
Target: Top 4
Odds: 41/50
Why they'll do it: Put simply, the easiest run-in of all teams listed here. Arsenal have played all their rivals and come out in a strong position with eight games left.
Why they'll fail: Arsenal's season has been propelled by results at the Emirates, whereas away form has been poor. Five away games from the remaining eight means nothing is decided in the Top 4 yet for the Gunners.
Manchester United
Target: Top 4
Odds: 11/8
Why they'll do it: 'Why not' would be the answer from any United fan since Ole Gunnar Solskjaer's arrival. Key players should return from injury and a renewed confidence emanates from Old Trafford.
Why they'll fail: Arguably the toughest run-in of all the teams in the Top 6, including home fixtures against City and Chelsea, as well as tricky away trips to Wolves and Everton. Solskjaer will need to have his team reaching perfection to do it, but they look the best value bet.
Chelsea
Target: Top 4
Odds: Evens
Why they'll do it: A game in hand over the rest of the Top 6 and seemingly turning a corner after some poor results. Indeed, Eden Hazard's last-minute equaliser against Wolves at the weekend may turn out to be crucial.
Why they'll fail: Trips to Anfield, Old Trafford and Goodison Park await. Above all, Sarri does not seem to have found his feet yet at Chelsea.