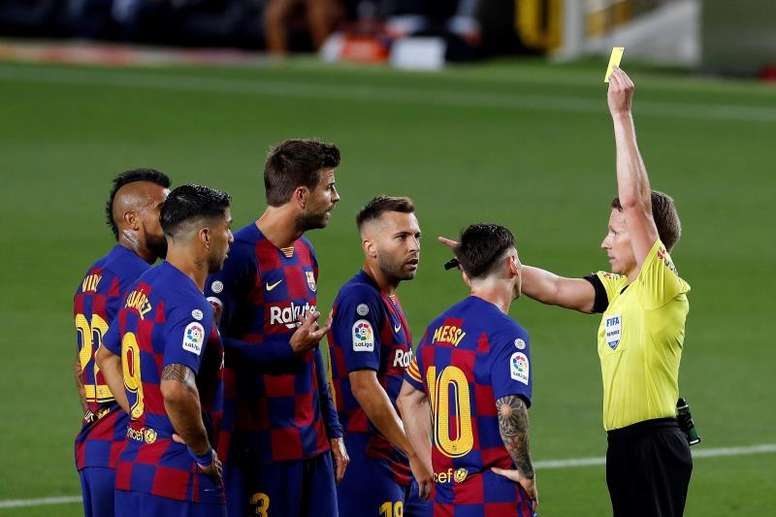 7 Barca players one yellow away from suspension
It's not an exaggeration to say that Barcelona have half a starting XI skating on thin ice. Because Messi, Suárez, Piqué, Arturo Vidal, Braithwaite, Junior, and Rakitic, all of them perfect starters in the Barcelona team, are one yellow card away from a suspension.
If any of these 7 players were to be booked against Villarreal, they would miss the next match, when Barcelona welcome Espanyol. It would be catastrophic for all of them to get banned at the same time, therefore the most normal thing is that they fall bit by bit.
After Espanyol, Barca will visit the Nuevo José Zorrilla to face Valladolid, then they will welcome Osasuna and end at the Mendizorroza against Alavés.
Piqué is the player who has been booked most at the club. He has seen yellow 14 times and has 5 matches to avoid the 15th, which will carry a suspension. Busquets and Lenglet, with 10 cards, already served their second cycle, and can't be banned again because of this (as there are only five matches left).
Suárez, Junior, Messi, Braithwaite, Vidal, and Rakitic have four this season. A few more could end up serving this cycle before the end of the season: Sergi Roberto has 7, Umtiti and Jordi Alba have 6, and De Jong has 3.