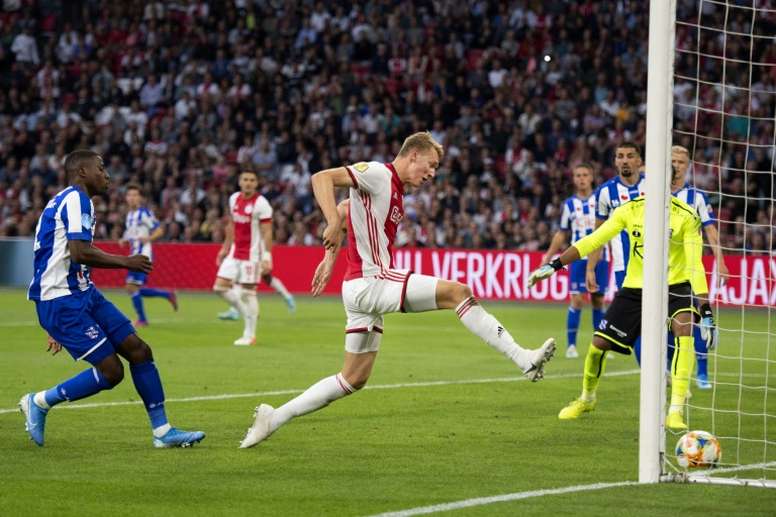 30 million from Liverpool for the new De Ligt of Ajax
Liverpool aren't forgetting about Perr Schuurs. According to the newspaper 'The Sun', the English side are still very interested in the Ajax youngster, who they have now been following for weeks.
And the same Dutch CB of 21 (he turns that age this very Thursday) is seen by many as the new De Ligt, a promising comparison that has painted a wide smile on the English side, willing to go all out to get him.
According to the aforementioned media, the Reds would be willing to offer the 30 million euros that the Amsterdam side would ask for the under 21 international, who they require ahead of the second stretch of the season to solve their defensive problems.
Jürgen Klopp has seen his defensive ranks diminished by the numerous injuries, some absences that have joined the unreplaced sale of Dejan Lovren, which has left the defence in minor parts.
Formed in the Dutch youth system, his 1.91m make him a physical marvel in the centre of defence. If we add this to the 12 official matches that he has already played for Ajax this season, there is no doubt that we are talking about a great talent with a lot of football to offer in the next few years.