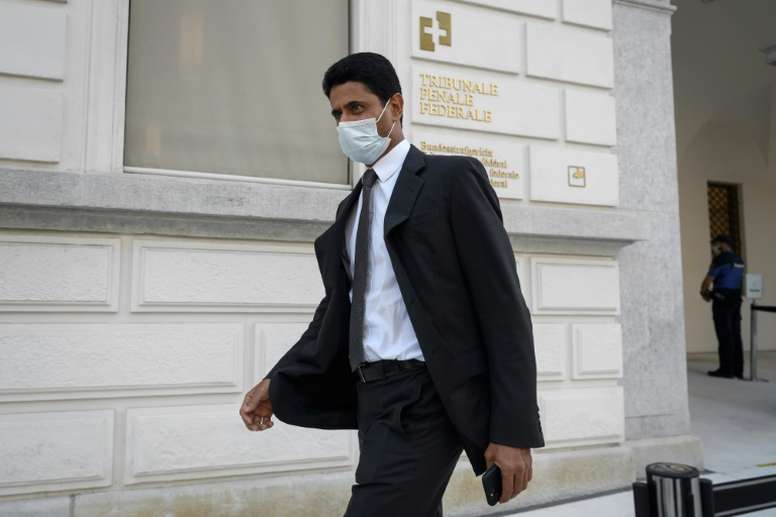 Prosecutors seek 28 months in prison for the president of PSG
The Swiss prosecutor's office has requested 28 months in prison for the president of Paris Saint-Germain and head of 'beIN Media' for a case of alleged corruption surrounding the allocation of television rights, according to the Swiss agency 'Keystone ATS'.
The same case also calls for three years imprisonment for Jérôme Valcke, former secretary-general of FIFA, who was allegedly bribed by the Qatari businessman to obtain the rights to the World Cup and the Confederations Cup.
Valcke has been appearing since Monday at the Federal Criminal Court in Bellinzona (Switzerland) in two cases related to his search for money to be able to live a life of luxury, according to Federal Prosecutor Joël Pahud.
It's the first of these cases that links him to Nasser Al-Khelaïfi. It appears that in 2013 Valcke requested the help of the Qatari to buy a luxury villa in Sardinia, while 'beIN' was negotiating to extend its television rights in North Africa and the Middle East for the World Cups.
The investigations show that Al-Khelaïfi bought the house for about five million euros through a company that was then almost immediately sold to one of his close collaborators, who then made it available to Jérôme Valcke.
According to the statement of the former number two of FIFA, he asked for help from the now president of PSG because of his "friendly relationship over the years", says the aforementioned agency.