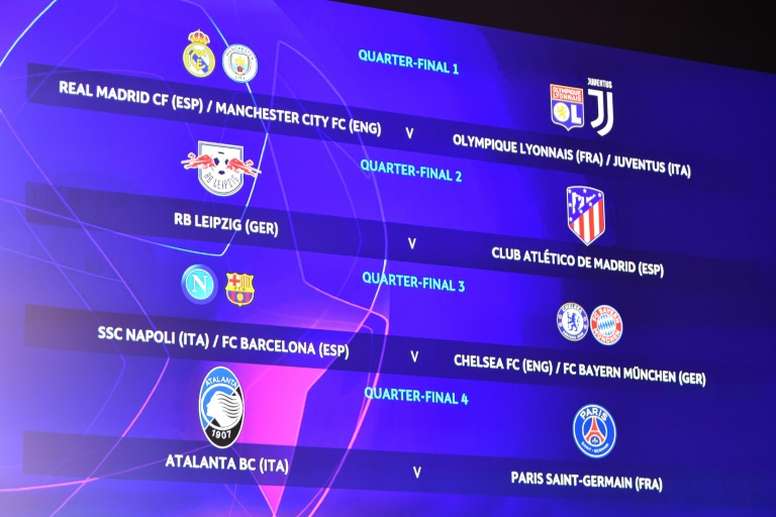 26 Champions Leagues to none: the imbalanced halves of the draw
Bayern Munich, Real Madrid, Juventus and Chelsea are in one half, PSG, Atalanta, RB Leipzig and Atletico Madrid in the other. Champions, some of them on many occasions against teams relatively new to the Champions League.
The draw has left two halves which are very imbalanced. One half has 26 Champions Leagues between them, the other none.
Real Madrid have 13 Champions Leagues, Barca and Bayern have five each, Juventus two and Chelsea one. 26 Champions League titles in total. Napoli, Lyon and City are also in that half, but have not even reached the Champions League final.
July 10, 2020
The other two ties are teams who have yet to win the competition. Atletico Madrid have made the final three times, two of those versus Real Madrid, and lost all three. RB Leipzig, Atalanta and PSG have never made the final.
In addition, the stronger half of the draw sees all the teams have to play one extra match as they have the last 16 second leg games to complete.
Cristiano and Real Madrid could meet in the quarter-finals, there could be an 'El Clasico' in the semis and the final could be a repeat of the 2014 final in the same city. Atletico Madrid and PSG will be the favourites in the other half, but Atalanta and RB Leipzig cannot be ruled out. They are young and fearless.
July 10, 2020