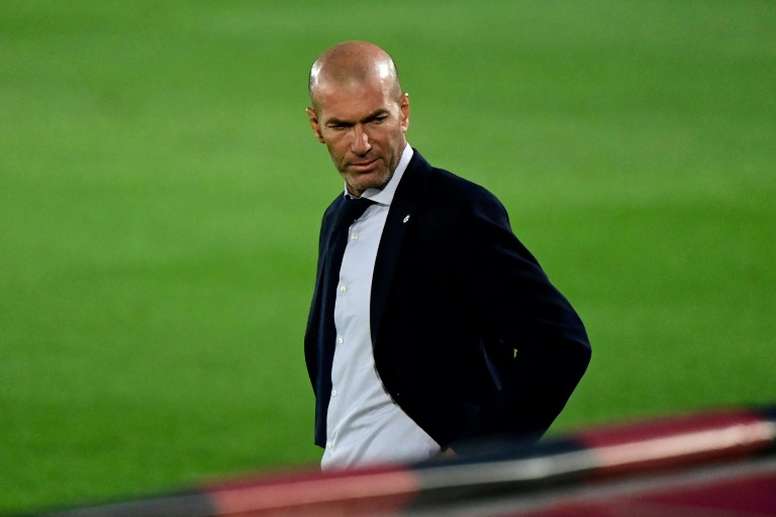 19 years of Zinedine Zidane at Real Madrid
Talent, personality, character, commitment and magic. Zinedine Zidane arrived at the Santiago Bernabéu with Florentino Pérez, the same president with whom he now shares meetings and trophies.
Nineteen years ago, Juventus sold the Frenchman for 72 million euros, a record-breaking figure at that time. From that moment on, Zidane changed Real Madrid history for the better.
After more than a decade, 'Zizou' has starred in impossible plays and goals to frame, like that volley in Hampden Park. With that perfect shot, Real Madrid managed to lift their ninth Champions League title.
With aesthetics and special beauty, Zidane amazed the world with a game with a high percentage of attack, because he was always looking for a way to reach the rival area quickly and effectively. As a player, the Frenchman won the European Cup, a League title, two European Super Cups and an Intercontinental Cup.
All these achievements came with the methodology of Vicente Del Bosque.
After five years of writing in Real Madrid's history book, Zizou left the Santiago Bernabeu with a deep sense of sadness, but the future would hold another space in the club of his life.
"I will work so that Real Madrid will win something this year". With this motivating prayer, the doors of the temple opened wide again to receive, once more, Zinedine Zidane. In a difficult season, the eyes of Real Madrid were full of illusion and they couldn't stop thinking about the dream of their eleventh Champions League title.
And it became a reality. The Giuseppe Meazza saw Real Madrid raise another Champions League after an unparalleled battle against Atletico. The penalty shootout brought Zidane back to glory... Now as a coach.
His time as a coach of Real Madrid can be summed up by the word titles. Since his return, the Frenchman has won one League, four Champions, two European Super Cups, two Spanish Super Cups and two Club World Cups... And possibly more to come this year.