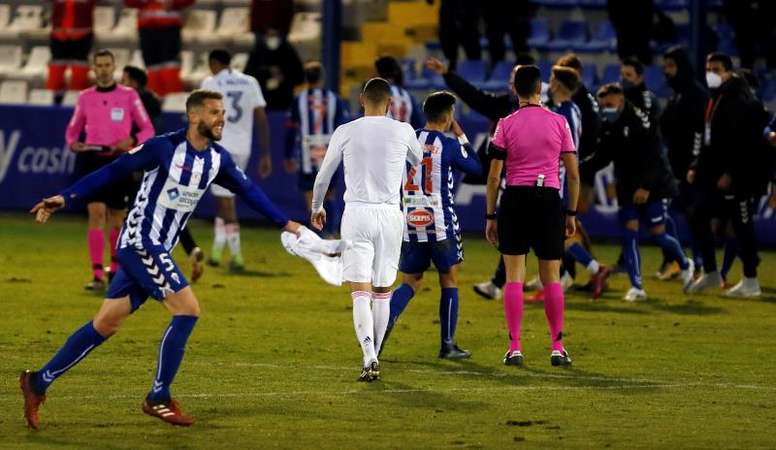 102 years since neither RM or Atletico made Copa del Rey quarters!
The Copa del Rey in 1919 was the last one which saw neither Real Madrid or Atletico Madrid make the quarter-finals of the tournament. That will happen in 2021 though.
Back then, the eight teams which fought for the title were: Real Vigo SC, Real Sporting de Gijón, Arenas Club,Racing Club de Madrid, FC Barcelona, Real Sociedad de Fútbol, Sevilla FC and CD Águilas.
Neither Atletico Madrid or Real Madrid qualfiied for the tournament. There were a series of regional tournaments and Racing Club de Madrid defeated Madrid CF (now Real Madrid) in the final.
On this occasion, neither of the two have made it to the last 16. This Wednesday, Alcoyano stunned Real Madrid in extra-time despite being a man down.
Atletico were knocked out in the previous round by Cornella, who face Barcelona this Thursday in the last 32.