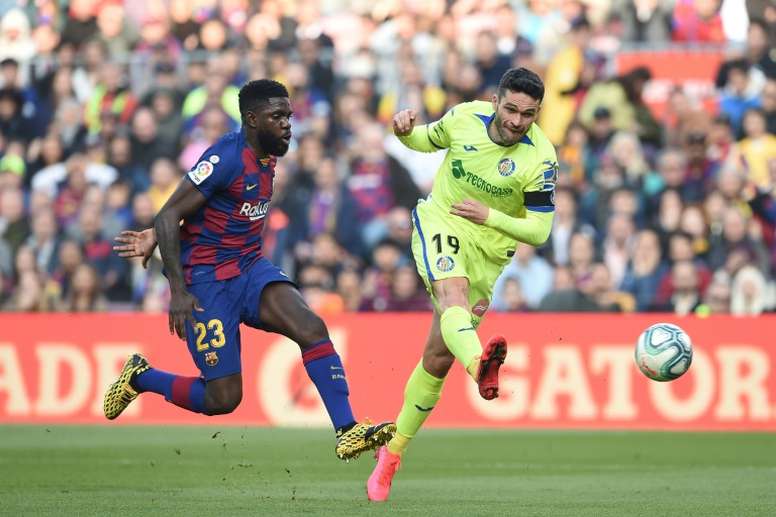 10 million euros: a realistic price tag for Umtiti
Despite a good performance in Granada in a match which Barca ended up without central defenders, the Super Cup has brought Samuel Umtiti back down to Earth.
Unused by Ronald Koeman, the central defender is still one of the players for sale. In the past, the club thought he could be the leader of the defence.
That was before all of his fitness problems started. They got worse after the 2018 World Cup which France won.
After two seasons playing 43 and 40 matches respectively, the French central defender made just 15 and 18 appearances in his last two campaigns due to injuries.
He has fallen down the pecking order and behind a Lenglet whose performances have not really been anything to write home about. Umtiti's injuries have left him pretty much out of the picture this season.
Koeman has played him just four times, a clear sign that the Dutchman does not want him.
There was talk of the player going to Lyon and Nice. It seems like Barca are now imagining a future without the 27 year-old footballer. If they manage to sell him for anything remotedly close to the 25 million euros they paid for him, it will be a success.
It will be impossible to get that much for him, but Umtiti could leave 10 million euros in the club's coffers. That would be great news for Barca because it would reduce their wage bill and allow them to make signings.