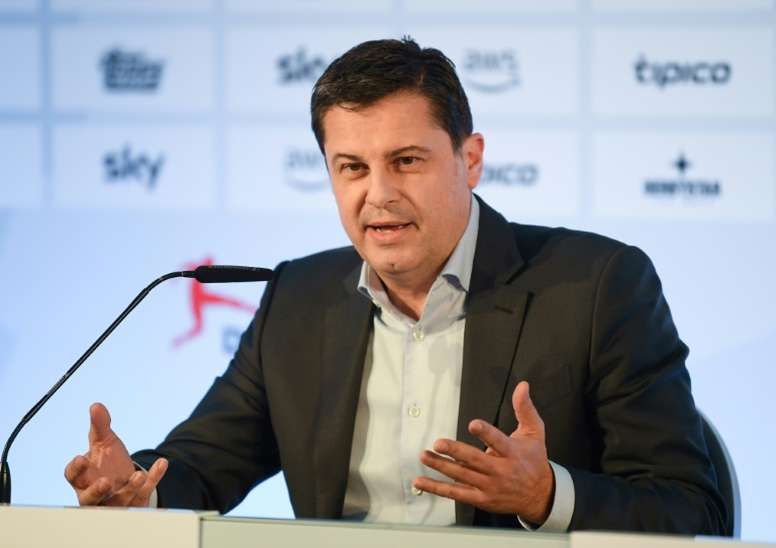 10 cases of COVID-19 at German clubs
The DFL made public the results of the COVID-19 tests they did. A total of 10 people out of 1724 tested have got COVID-19. The tests were done on players, coaching staff and other staff.
The 36 Bundesliga and Bundesliga 2 clubs were tested and 0.58% were positive.
A second set of tests will be carried out this week, according to the German FA. The aim is to reduce the possibility of false negative results.
"The tests carried out in recent days have serve to provide additional security and therefore, protect the players in the best way possible against infection in team training and in games," the statement continued.
The German FA said that if someone tested positive, local health authorities would decide the next course of action.
May 4, 2020
Cologne announced on Friday that three members of the club had tested positive for COVID-19 while Bayern Munich confirmed that everyone there had come back negative.
The return to football in Germany is closer than ever before. If everything goes as planned, it will be first of the top five leagues to come back.