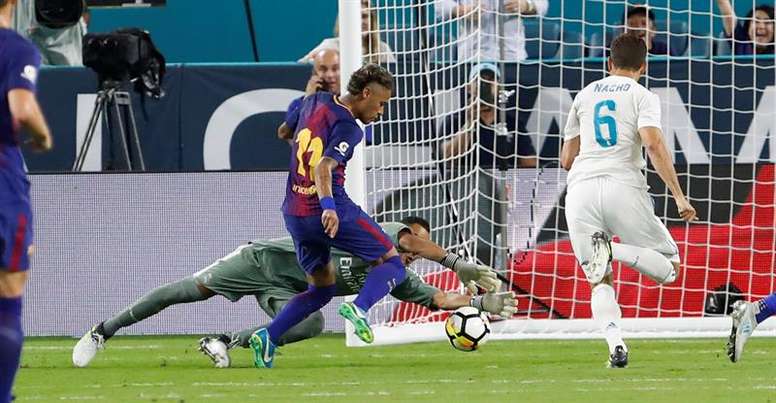 'We cannot believe Barcelona are weaker without Neymar'
The Costa Rican goalkeeper was asked about Neymar's exit and how it could affect Barcelona's performance. 'He's talented, one of the best in the world, but we cannot believe Barcelona are weaker now', Navas explained.
He believes that the Brazilian's replacement will also pose a threat: 'Whoever takes his place will be as eager as him', he said.
Keylor Navas admitted that Madrid are full of confidence ahead of the clash. 'The team is relaxed and confident after winning the European Super Cup. The match will be complicated, but we are very hopeful'.
'We have to adapt. We have to play with a winning mentality', the keeper said about the two-legged system in the Spanish Super Cup.
Navas warned: 'Barca have a clear idea, even if they change managers. It will not be about secrets. The match will be defined by the details'.
Madrid and their keeper have one objective. 'One plays to win. That's the only thing that counts. We have a great team and players to win the Super Cup', he concluded.