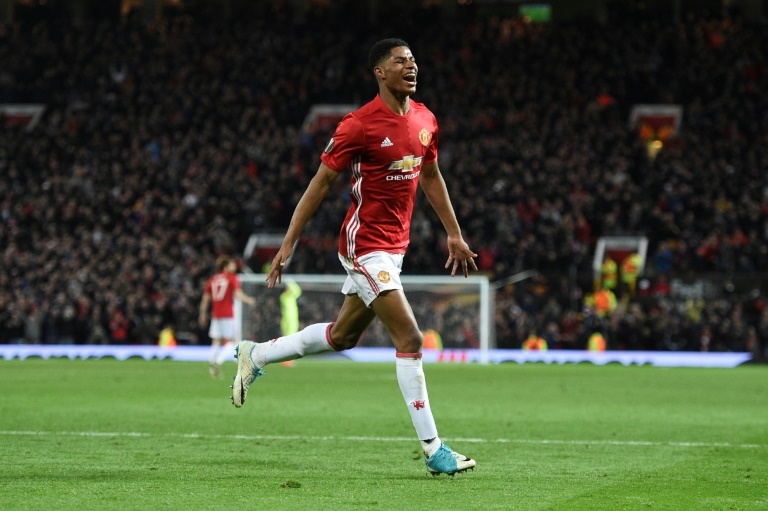 United head into the semis after nervy night at Old Trafford
It was a strong start to the match from the hosts, with a nervy Anderlecht looking intimidated by the mighty Old Trafford. United passed the ball around well and managed to take the lead through a sweeping move. Rashford found Mkhitaryan at the edge of the box and the Armenian struck to take an early lead.
Mourinho's side could have gone two or three up, as they looked not to repeat the same mistake as they made in the first leg. However, their chances were well saved by goalkeeper Ruben's interventions. Anderlecht began to take a step forward, as Rojo was carried of with a knee injury, and they enjoyed their first chances of the game.
The Red Devils were unable to cope with the Belgian side's pressure, who levelled the tie up on aggregate. Tielemans' shot was deflected on to the bar and it bounced back down for Hanni to finish past Romero.
United were quick to get back to their stride, dominated much of the game except for occasional surges from the Belgian side. The second half saw a more shaky home side, well aware that conceding a goal would make the tie almost impossible to overcome.
They began to pile on the chances with Anderlecht just trying to hold off for the extra time. Rashford and Ibrahimovic were unable to put their side in front despite clear chances presenting themselves to them. The Swede limped off with a serious-looking knee injury as the regular time came to an end, and the match went into extra time.
The first fifteen minutes of extra time went by with nothing separating the two teams and Manchester United mostly on the front foot, but it was not until Rashford scored in the second half that the crowd breathed a sigh of relief. The striker made up for all the missed chances which could have made the fixture more comfortable for the home side.
Manchester United are through to the semi-finals after and entertaining and nerve-wrecking contest against a well-planted Anderlecht side. The Red Devils will join Celta Vigo, Ajax and Lyon in the final four of the competition.