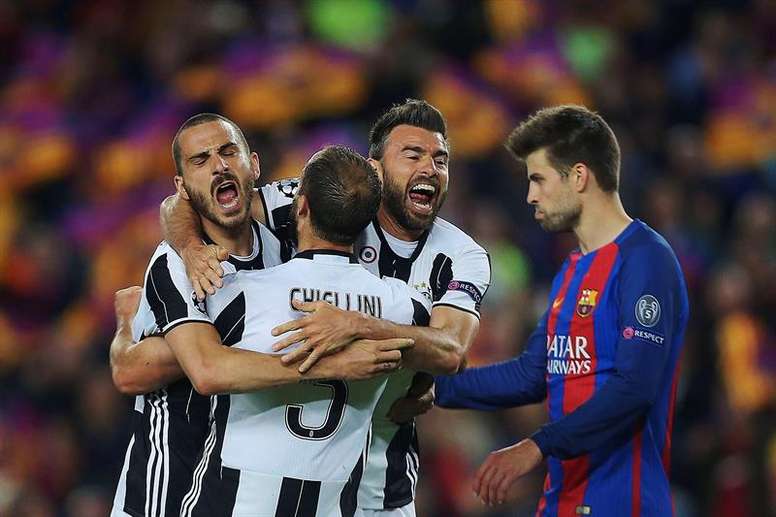 Pique's sly message to the press... and Real Madrid
Gerard Pique is known for not holding back and thriving when surrounded by controversy. The defender took a screenshot of an online survey carried out by Spanish daily 'Marca', and posted it alongside an undehanded comment aimed at both the press and the crowd at the Santiago Bernabeu.
Escuece ver como el Camp Nou aplaude a su equipo a pesar de quedar eliminado. Están acostumbrados a los silbidos, a pesar de clasificarse... pic.twitter.com/FI0B6z1Nwp

— Gerard Piqué (@3gerardpique) 20 de abril de 2017
The headline from the Spanish newspaper reads: 'Do you think it is right that Barcelona received an ovation at the Camp Nou after being knocked out?', referring to the final minutes of the second leg in which Barca supporters rose to their feet to thank their team for their efforts.
Pique's answer was the following: 'It hurts to see the Camp Nou cheering their team despite elimination', he assured, very proud of the club's fans.
He also took advantage to send a message to Real Madrid supporters, alluding to the boos aimed at Ronaldo in their clash against Bayern: 'They are used to hearing whistles despite qualifying for the semis...', the Spain international concluded.
With Barcelona heading to the Bernabeu for 'El Clasico' on Sunday in a match Luis Enrique's side cannot afford to lose, Pique looks like he will continue to make use of his infamous Twitter account for his polemical remarks.