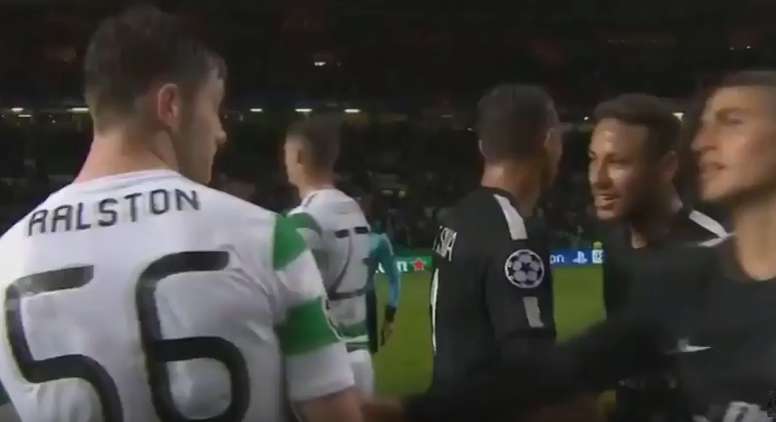 Neymar 'just another player'
The pair were in numerous tussles during the 5-0 Champions League defeat at Celtic Park and Ralston admitted that he "exchanged words" with Neymar after the final whistle.
Celtic's youngster, who at one point had the confidence to laugh in the Brazilian's face following a pathetic dive, says he does not care what Neymar thinks and insists using a physical approach against the winger is "what you need to do against those types of players".
"I didn't fear him at all. He is just another man on the pitch against me," the 18-year-old told 'Sky Sports'.
"I didn't have him on a pedestal. I felt I dealt with him quite well, and it's only going to make me a better player coming up against players of the calibre PSG have.
"It's what you need to do against those types of players; let them know early that they're in a game. That's just part of the mental game as well, how they deal with that.
"I don't really care about that side of things at the end. There were a few words exchanged but nothing major. It's football.
"I don't think that was the case (that he refused to shake my hand). I walked by. I didn't offer my hand out. I won't dwell on it too much. I'm not bothered."
Despite the heavy loss, Ralston said the occasion was a "proud moment" for himself.
"It's great experience for myself. I'll take a lot of learning from it," he added. "The fans were amazing - they're the best fans in the world."