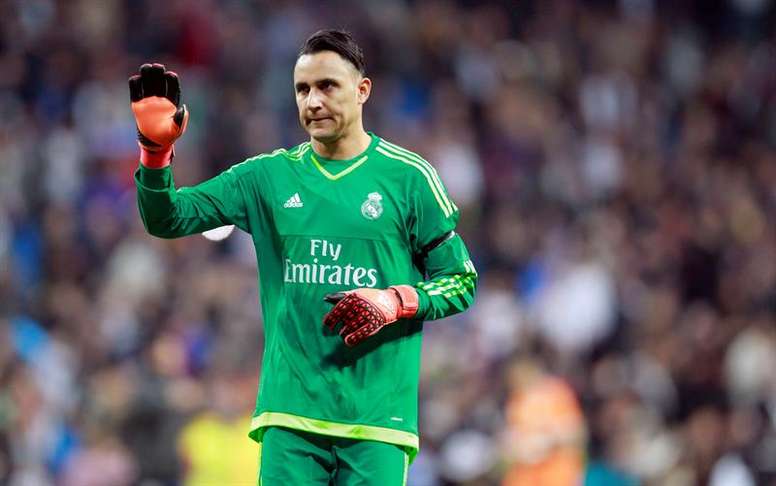 New keeper for Madrid
For the past few years, Real Madrid have struggled with one position more than any other: the goalkeeper. Keylor Navas is the current man in goal, but his days at the club look to be coming to an end.
The Spanish club have eyed the market for possible replacements, though it is well known that they have two clear favourites: De Gea and Courtois. Both of vital importance to their respective clubs, it would be very surprising to see them leaving England. Real have other options just in case.
Madrid's plan B in goal is made up of three names: Brad Leno (Bayer Leverkusen), Hugo Lloris (Tottenham) and the young Italian Gianluigi Donnarumma (AC Milan).
Leno already showed his admiration for Zidane and he sits just behind Manuel Neuer as Germany's second goalie. He has managed four clean sheets this season, and he has hinted at the possiblity of leaving Leverkusen.
The oldest of the three is Hugo Lloris, starting goalkeeper for Tottenham and the French national team. He has mangaged ten clean sheets this season, averaging 2,5 saves per goal received. Daniel Levy, Tottenham Chairman, is strongly opposed to the Frenchman's departure, but he was also stubborn about Bale and Modric.
The final candidate is Donnarumma. The 18-year-old has made more saves than any other keeper in Europe's top leagues (101), averaging 3,29 saves per goal conceded. He is widely seen as the best goalkeeper in the world for the future, so signing him would not be easy.