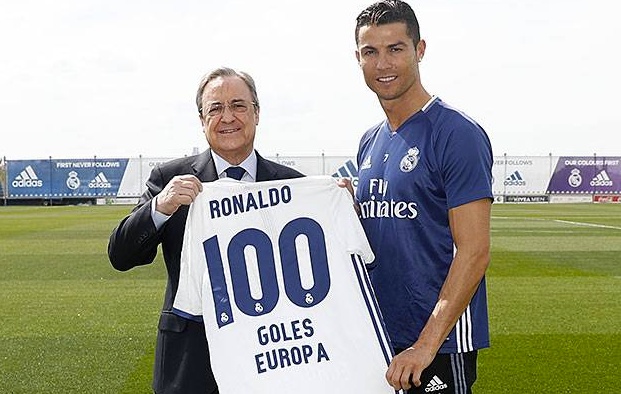 'My goals in Munich were amazing'
'I would describe my goals yester in a very simple way: amazing. They were unique because we were losing and a comeback was very difficult. We did it again and after scoring two goals I am extremely happy because I helped Real Madrid win', Ronaldo revealed.
'I hope to get another double at the Bernabeu. We have a slight advantage and I hope the supporters are with us and help us because it is going to be a difficult battle. I hope Real Madrid wins and we go through to the semifinals. We know April is a complicated month, decisive, and I see the team well. The manager has done a good job, resting players, and we are ready to see it through', he declared.
The Portuguese striker showed himself to be ecstatic with his European centennial and was proud with his accomplishment, stating: 'I don't know who doubts me'.
'It is a huge honour to score one hundred goals in Europe. Yesterday was a very special day, with a crucial win. I am very happy. I want to thank Real Madrid for giving me the opportunity of a brilliant career at this club and my team mates also. Thank you to the club, my team mates and the fans', he acknowledged.
To round it up, the current Ballon d'Or holder admitted: When I started scoring goals in the Champions League I never thought I would break that record. For me it is an honour because it is a very hard number to reach. I am delighted and very happy'.