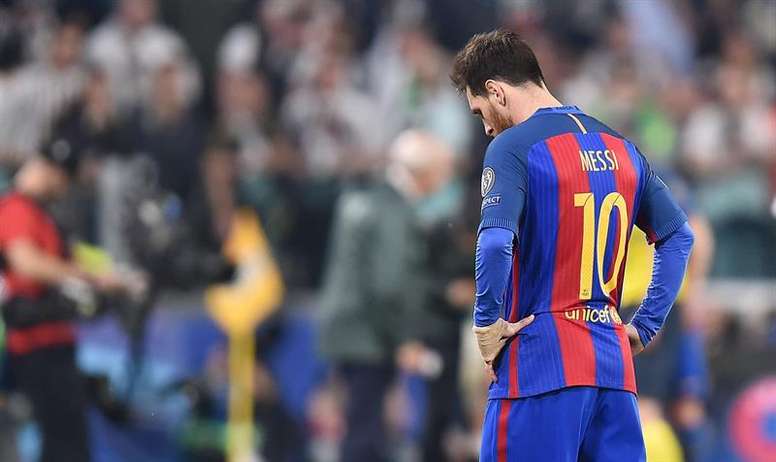 Messi 'responsible' for Barca's Champions League exits
Leo Messi is a key player in Luis Enrique's team, as he would be in any team in the world. When he is at his best, it is very difficult to see Barca losing a match.
In their crucial clash against Juventus, Barcelona were in need of their star player's best version, but there was nothing the number '10' could do to avoid his team exiting the competition after a goalless draw at the Camp Nou.
It comes as no surprise that the Catalans could not progress after Messi failed to score in both matches against Juventus. Since the 2006/07 season, all of Barcelona's Champions League departures have had a common denominator: Messi did not manage to get a goal in either leg.
It all began a decade ago, when Barcelona were defeated by Liverpool 1-2 at home, despite managing to win 0-1 at Anfield. Messi was not able to make a goal and his team were out of the Champions League.
A year later, Manchester United came out on top with Messi once again unable to get on the scoresheet. The same thing happened against Inter in 2009/10, Chelsea in 2011/12, when he even missed a penalty, Bayern Munich in 2012/13 and Atletico Madrid twice, in 2013/14 and 2015/16.
0 goles de Lionel Messi en las eliminaciones del Barcelona en Champions pic.twitter.com/zDEz1d5fDm

— La Liga en 11úmeros (@laligaennumeros) 19 de abril de 2017