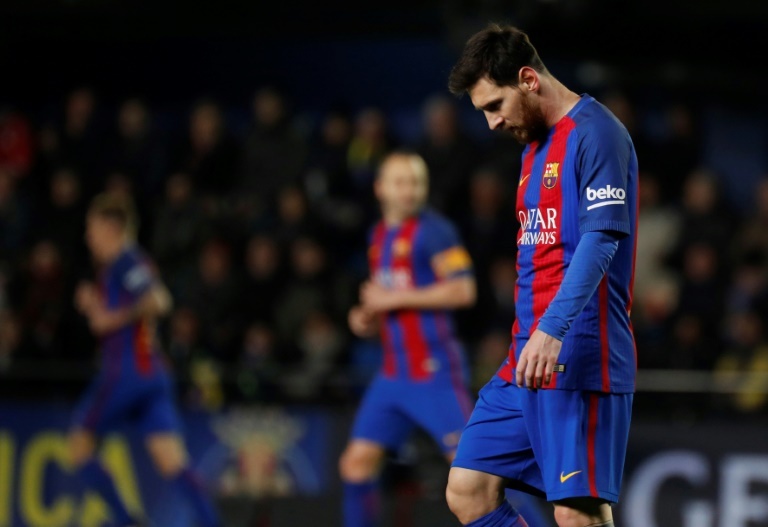 Messi deal proving a problem for Barcelona
The Catalan club are likely to face some difficult decisions due to spending caps imposed, Barcelona's CEO admitted.
Barcelona cannot spend more than 70 per cent of its budget on wages and having already offered Luis Suarez and Neymar huge contracts (around €25m per year), the club is struggling to find the funds to offer Messi a new deal.
The Argentinian currently earns a reported €22m per year and will almost certainly demand more than his Barcelona strike partners.
Barcelona CEO Oscar Grau suggested that the club will have to generate more money or risk losing other key players in order to keep their star man.
"Barcelona has to analyse this situation with a cold head and common sense," Grau said the 'Forum Europa'.
"Barca can't exceed 70 per cent of its budget on wages and therefore we have to make the numbers add up".
He added: "One option is to increase our revenues, as our economic strategy forecasts. We want to have the best players around, but perhaps we have to prioritise.
"The club wants the best player in the world to stay at Barca. I would like to ease the concerns of club members and supporters but we have to use common sense".
Messi has 18 months to run on his current deal and risk losing him on a free transfer if they can't tie him down to a new contract.