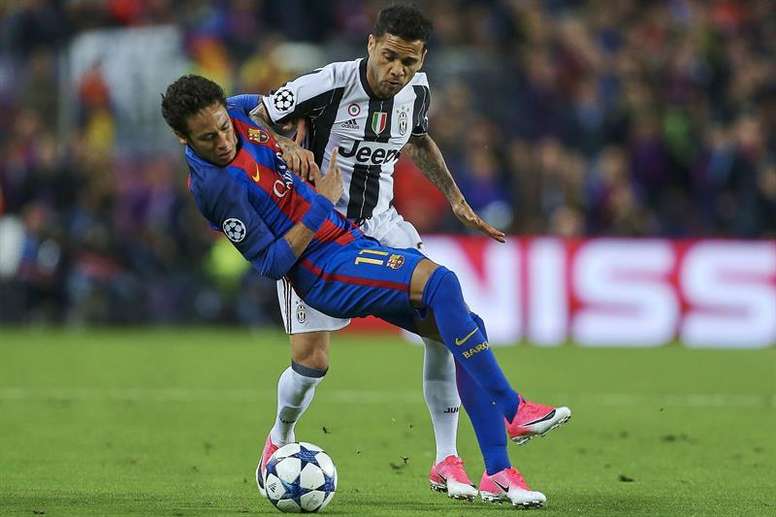 Juventus sabotage Barcelona's miracle
Barcelona headed into the match hoping to see a repeat of their PSG heroics, and the crowd knew the important role they had to play. Before the game had even started, the noise in the stadium was deafening, especially when the fans whistled and booed throughout the Champions League tune in form of protest.
The visitors settled well in the opening minutes, getting hold of the ball and pressing well much unlike PSG did over a month ago. It was Juventus who enjoyed the first clear chance when Higuain volleyed from the edge of the area, but the ball drifted wide.
From then on, Barca managed to get hold of possession and turn the screw on Juventus. The protests from the crowd on every action were contagious and Barca players began to object to the referee's decisions, but Kuipers handled it well, warning the players that he would not accept any form of dissent.
Messi had the best chance of the first half when he blazed a strike inches wide of the post in unfamiliar fashion. Despite the chances and palpable tension, the match went to the break all square.
As the minutes went by, frustration grew from the home side, while they were also forced to take more risks in order to create chances to score the opener. Enrique changed the system to a defence of three with Pique surging upfield in typical fashion, and this allowed Juventus to break easily and create chances of their own.
In the end, Barcelona could not break Juventus down and complete another miraculous comeback. The Italians played a serious and organised match which proves that they are serious contenders to the title. Juventus are through to the last four of the Champions League where they will meat Atletico Madrid, Real Madrid and Monaco.