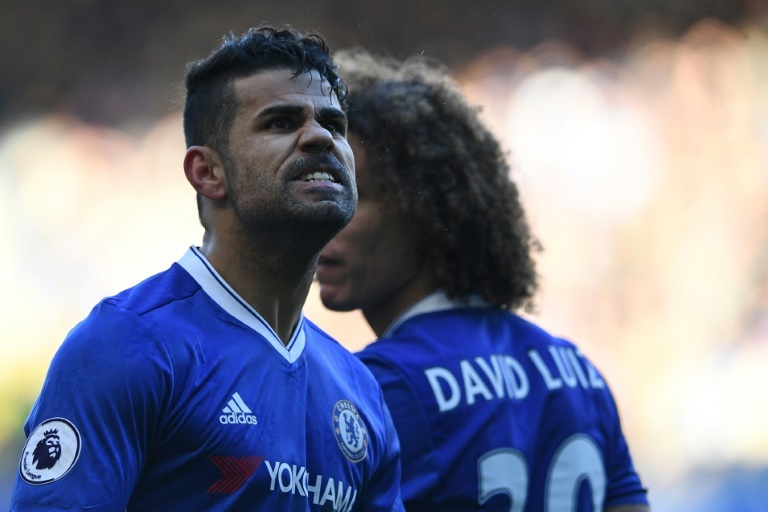 'Diego Costa situation worrying'
Diego Costa was excused from Chelsea training before being allowed to stay out of the team's pre-season tour in order to sort out his future away from Stamford Bridge.
With the Spain international set to leave, Chelsea have been linked with several strikers across Europe's top league, but former Blues winger Paul Canoville is wary of the situation.
'It is a worrying situation because Chelsea need a striker in place', Canoville told Sky Sports. 'If Costa leaves it will leave Chelsea short in terms of firepower up front. Hazard got injured as well [on international duty with Belgium] and won't be ready for the start of the season'.
'The club have brought in a couple of players for other positions but it's a situation that needs sorting out because Loic Remy and Michy Batshuayi as the two main strikers is not enough'.
'Everyone knows that in the Premier League you need a standout striker. You need someone who's capable of holding the ball up and can finish', the former Chelsea man said, as the club search for a world-class striker.
'Chelsea have been linked to Aubameyang and Morata but foreign teams are asking English clubs for a lot of money for these players and there is no certainty that they can do it in the Premier League', Canoville explained.
'Morata has also not been getting regular games at Real so he's bound to be a little rusty. Chelsea need a player that is suited to the system and can build up his fitness during pre-season and can fit in right away'.
Canoville seemed concerned, showing he has reservations about potential targets, but he also expressed his faith in the club and Conte.
'There's no real need to panic but lots of fans nowadays worry when they see other clubs spending so much, but I'm convinced Chelsea know what they are doing and Conte definitely knows what he is doing. I'm sure Chelsea will bring in the right players to help them compete on all fronts'.