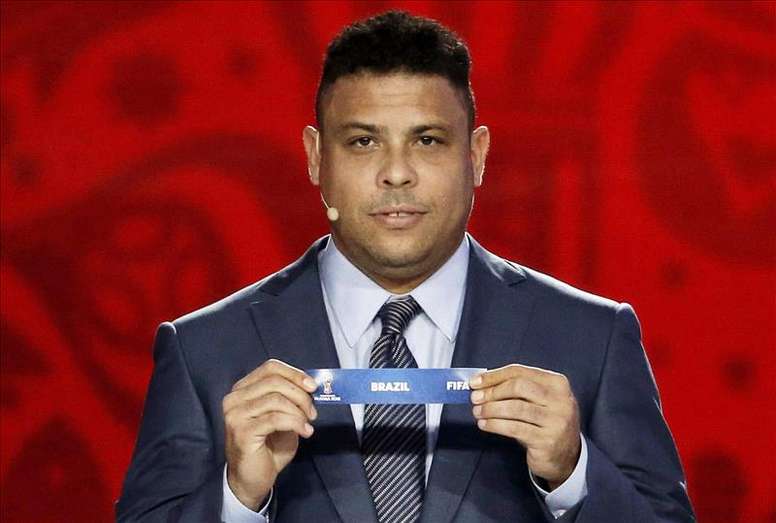 Brazilian Ronaldo names his ultimate 11... and leaves out his namesake
The World Cup winner, who scored twice in the final back in 2002, decided against featuring his namesake Cristiano in his team, though he did find space for the former Manchester United man's arch-rival Lionel Messi.
As reported by 'Esporte Interativo', rather than pick the Real Madrid star, Ronaldo opted to go for a Samba strikeforce of himself and fellow countryman Pele up top, which is pretty hard to argue with on reflection.
Ronaldo managed to balance his side well, with plenty of Latin American flair, but also a certain amount of solidity, largely provided by Italians.
Juventus legend Gianluigi Buffon was the man between the sticks, with fellow Italians Fabio Cannavaro and Paolo Maldini at the heart of the defence. The pair were flanked by Ronaldo's international team-mates Cafu and Roberto Carlos.
In midfield, the Brazilian put aside his nation's longstanding rivalry with Argentina to pick Diego Maradona and Lionel Messi on the flanks, with Zinedine Zidane and Andrea Pirlo making up the side's engine room.
The team picked by Ronaldo would leave most football fans salivating at the very thought of it and it speaks volumes that the only player in the side to have not won the World Cup is Messi.
Ronaldo's side was set up in a 4-4-2 and the team was as follows: Buffon, Cafu, Cannavaro, Maldini, Carlos, Messi, Pirlo, Zidane, Maradona, Ronaldo, Pele.
Do you agree with Ronaldo's selection? Let us know in the comments.
E aí, tá fraca a seleção do Ronaldo?

A post shared by Esporte Interativo (@esporteinterativo) on Oct 5, 2017 at 1:20pm PDT